March 28, 2002
9:01pm
9lbs 1/2oz
57cm long
Eli is doing great at 2 months. His big sisters are totally
in love with him as are his mom and dad.
He is alert and always looking at everything.

Eli and his Bow Christmas 2002
Look at me I'm not quite 10 months old at my first Christmas. Really enjoying that bow. Got a really cool Lawn Mower for Christmas.. not real of course. just a fun thing to walk around with.

December 2005. I'm 3 1/2 years old and a raindeer in my preschools Christmas play. It's not a very good picture.. but hope you like it.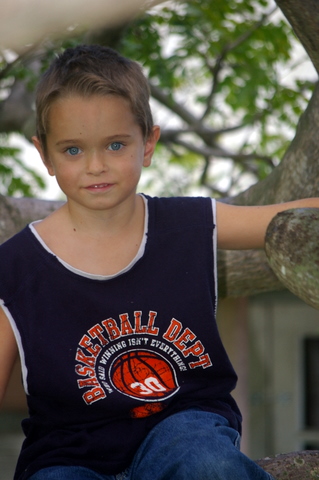 Wow!!! Look how I've grown.. This was taken Nov 4th 2007, and I'm now 5 1/2 years old. Time does fly.