Check out some sights of Barbados. Click on a link and see more indepth informaiton about Barbados and what it has to offer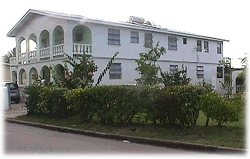 LINDALE Apartment Hotel in St. Philip.

This is owned by a friend of mine. Check it out.
Barbados Kinloch House is located close to one of the most beautiful beach in Barbados, the world renowned Crane Beach. Check out their web site and come on down.